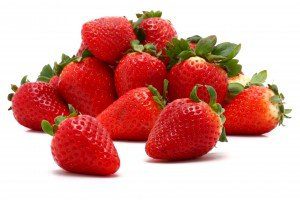 Looking for a healthy alternative for your spring fundraisers? Try selling delicious Florida strawberries when they are at their peak flavor! The sale is conducted late-January to late-February, with deliveries from late-February to mid-March. What better way to welcome in the spring than with sweet, juicy strawberries?!
• Prices will be available mid-January.
• Sale Dates are from the 3rd week of January to the 3rd week of February.
• Deliveries are from the 3rd week of February to the 3rd week of March.
(Unfortunately we cannot schedule a delivery during Valentine's Week.)
• You can choose your week of delivery, but not a specific delivery date.
• Your delivery date will be confirmed 48 hours to your delivery.
• The minimum order is 108 flats. Each flat contains eight 1-quart plastic clamshell containers.
• You may sell strawberries by the Full Flat (8), Half Flat (4), or by 2 quarts.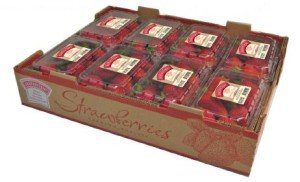 • We will provide you with promotional materials which will include sales flyers, envelopes & posters.
• All orders must be placed 7 – 10 days prior to your delivery week.
• You can use your eCommerce website to promote and sell strawberries online.
Call 800-847-6141 or email CustomerCare@PeeJays.org today to set up your Spring Strawberry Sale!